The PEPITE Lille Hauts de France, of the University of Lille (the project leader) aims to set up a structure to promote, propagate and support a culture of entrepreneurship & innovation among students. The underlying idea is to boost the development of student entrepreneurship within the institutions within its scope: schools and universities in the greater Lille Metropolitan Area and in Valenciennes.
HELHa has 17 campuses and is attended by approximately 9,500 students. It supports and develops entrepreneurship in conjunction with the UCL Mons (a satellite campus of UCLouvain). In September 2016, it created a special status for student entrepreneurs to facilitate the various steps for students who are intent on setting up a business.
HEPH-Condorcet, a provincial university college, has a solid partnership network that offers support for setting up a company. It developed the "PME3000" training programme, which focuses on coaching, expertise and creativity, to help young Hainaut graduates translate their idea into a documented start-up/project.
Hogeschool West-Vlaanderen (HOWEST) has heavily invested in programmes to promote entrepreneurship and enterprise among students, lecturers and researchers for several years already. As such, HoWest wants to create as many opportunities as possible to enable students to develop their personal ideas, dreams and talents.
Entrepreneurship is one of the strategic priorities of the Université Catholique de Louvain in general, and the FUCaM Campus in Mons in particular. Entrepreneurship is a focal point at UCLouvain FUCaM Mons, in the education and coaching of students and graduates with a business project and raising their awareness of entrepreneurship in general, through its StudentStartLab incubator.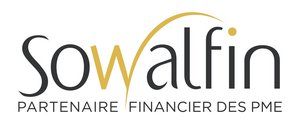 The Government of Wallonia set up the Société Wallonne de Financement et de Garantie des Petites et Moyennes Entreprises to facilitate access to financing for Walloon entrepreneurs. This agency develops financial solutions for the creation, development and dissemination of projects. SOWALFIN also receives financing from the EIF (European Investment Fund).