Welcome to the TRANSFIRM platform – student entrepreneurship without borders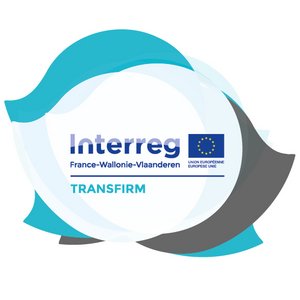 Higher education institutions in three regions, i.e., the North of France, Wallonia Picardy and Flanders, have joined forces in the TRANSFIRM project. Their aim is to raise students' awareness of entrepreneurship, exchange good support practices, and establish links between support structures, lecturers and student-entrepreneurs in this cross-border territory.
Here you will find all the information and resources you need to develop your project in the North of France, in Wallonia or in Flanders.
You can follow our news on our Facebook page and don't hesitat to join our discussion group.
The European Union is supporting the creation of links to develop student entrepreneurship in our cross-border region with a total budget of € 757,547, including € 378,773.50 of Interreg funding.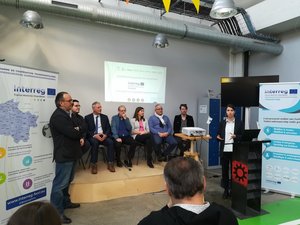 The TRANSFIRM project, which was launched in October 2018 and which will run until December 2021, brings together seven universities and university colleges in these 3 regions.
Several actions were implemented to establish links between student entrepreneurs from these three regions, such as cross-border challenges, a Facebook group and networking opportunities. Research is currently also underway to highlight good entrepreneurship practices in these three regions.